The Montreal Friendly Sports League offers badminton.
2015 Fall session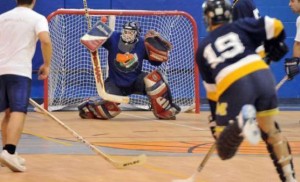 Time
Starts in October
Lasts 10 weeks
One hour from 6pm to 10pm
Location
Always at the same place
10 minutes from metro
Level
Masculine 4 vs 4  (women are welcome)
Refereed
Intermediate-recreative
Rewards
10% discount on next registration
Signup fees
Individual players: $50 + tax
Keepers: $25 + tax
Teams: $490 + tax
Wanna join?
[wpsc_products category_url_name='hockey-2′]
When you click on the "Add to cart" button, you recognize you have read every informations on this page and our rules.